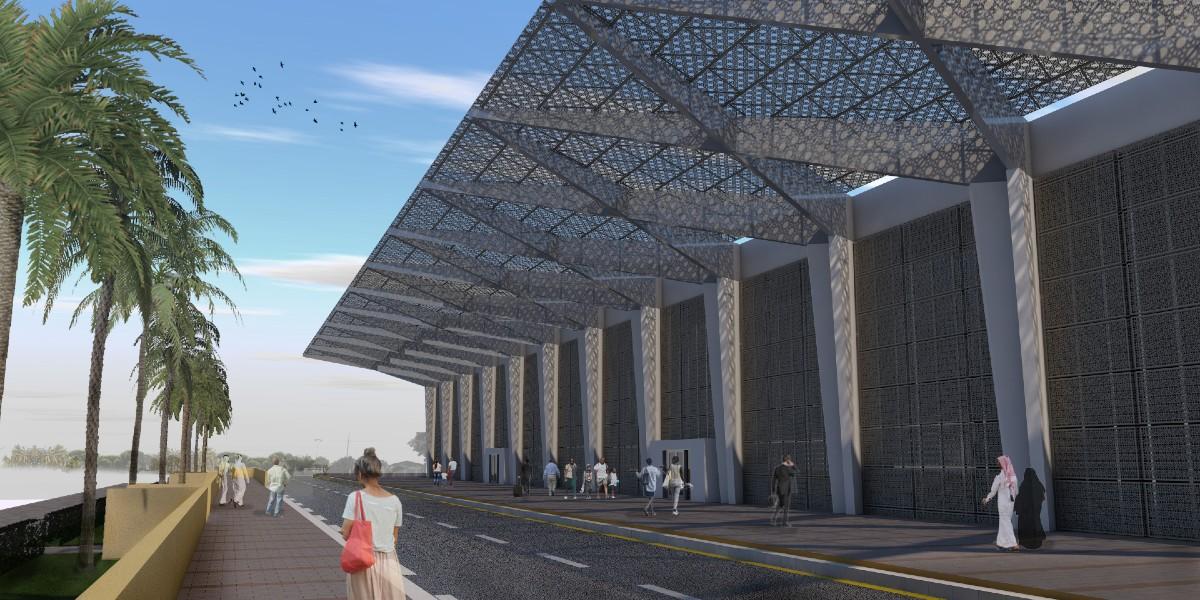 Airports Airport terminals
Djibouti Airport (Djibouti)
The objective of the extension of the existing Terminal is to achieve an adequate level of service for 0.5 million pax/year and a new and modern architectural image for the period of time necessary for the construction of the new Djibouti civil Airport.
Design targets are, consequently, minimized impact to the adjacent buildings and aircraft apron, and speed of execution of works. Based on various design targets and constraints, a Level of Service B-IATA has been considered for the Air Terminal expansion.
Scope of work of the services carried out by TECHNITAL includes:
Concept functional layout of the Terminal expansion (4 alternative options) with concept architectural design of the new façade (3 alternative options) and interiors. Selection of the preferred option to be further studied at preliminary and detailed design level
Architectural and civil design of the Passenger Terminal expansion (new 2-storey building, with an additional surface of 2.100 m2)
Modernization of the interiors of the existing passenger terminal (5.200 m2)
MEP design (potable water, firefighting, electrical, etc.)
Architectural/Structural design of the new landside façade
Reorganization and upgrade of the landside access roads and parking
Construction supervision.
show more info
show less info
Client
Ministry of Equipment & Transport - Republic of Djibouti
Location
Djibouti - Republic of Djibouti
Services
Concept, Preliminary and Detailed Design, Construction Supervision
Cost of works
Euro 11,500,000