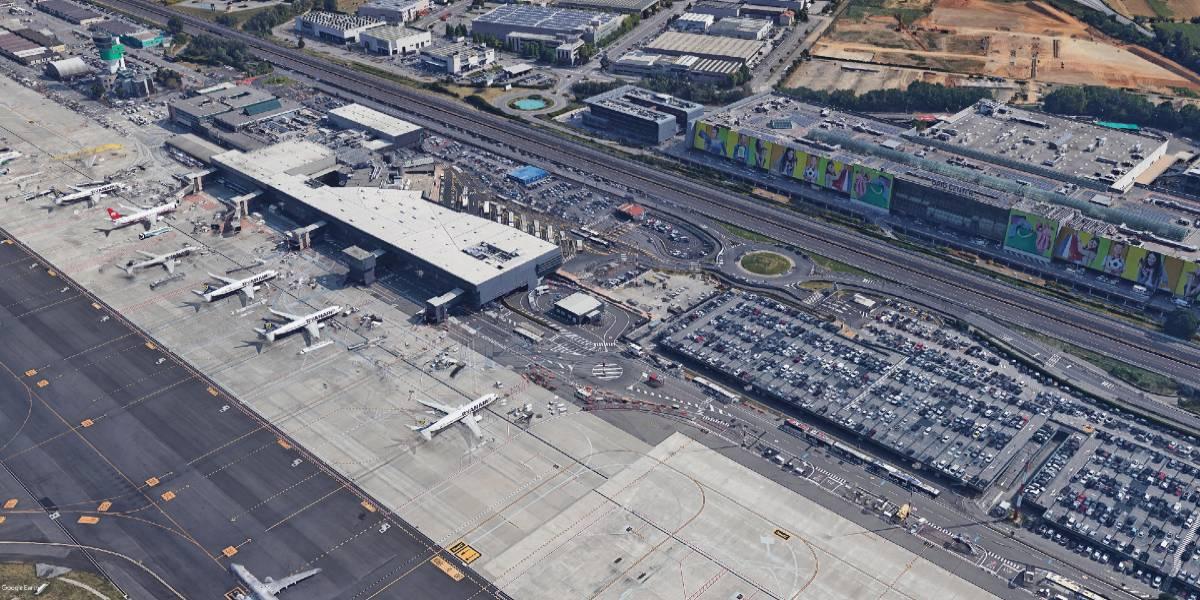 Airports Airport terminals
Orio al Serio Airport Bergamo (Italy)
The project is part of the updated 2016-2030 airport development plan set out for Bergamo-Orio al Serio International Airport.
The Phase 1B terminal expansion regards the construction of two new buildings located west of the existing passenger terminal, that are functionally a unique volume divided in two levels:
Ground floor level: expansion of Schengen arrivals halls and baggage claim area
First floor level: 3 new boarding towers equipped with loading bridges for Schengen flights (6 gates) to replace the existing 5 boarding gates located in Lot 1A which will be destined solely to extra Schengen passengers
Among the basic design parameters provided by the Client are: max. 18 aircraft landings per hour, design aircraft Boeing 737-800 (189 passengers), max. passenger traffic 13,750,000 (2030 forecast).
The design criteria take into account the need to provide an adequate level of service for the airport transit passengers, related to Schengen/Extra-Schengen classification. The LOS are calculated according to IATA - Airport Development Reference Manual (ADRM) -10th edition.
The 1st building is square-shaped with 2420 m2 footprint, whereas the 2nd building is rectangular with 2510 m2 footprint and extending westbound over a 100 m length. Air-side façade is in continuity with the existing one, whereas a discontinuity in land-side façade is introduced to preserve the existing car park.
The overall surface of the extension is about 8800 m2 (4400 m2 at ground floor and 4400 m2 at first floor).
The two new buildings create a unique volume with the same height of the adjacent existing building (Lot 1A) constructed in 2015, with which the architectural and interior design is harmonized.
The structural system is a steel frame with columns at a fairly regular pattern (14 m – 20 m spacing) and beams made by lattice girders due to the long span. Intermediate floor and rooftop are made by prefabricated p.r.c. box elements. The design includes also a mezzanine between first floor and the roof, to accommodate the equipment for mechanical systems.
MEP design includes air conditioning, plumbing, firefighting, electrical and special systems. The related layout has been designed taking into account the existing systems of Lot 1A and the need of connection with external electrical power supply network.
show more info
show less info
Services
Concept, Preliminary and Detailed Design, Works Supervision
Cost of works
Euro 25,735,000