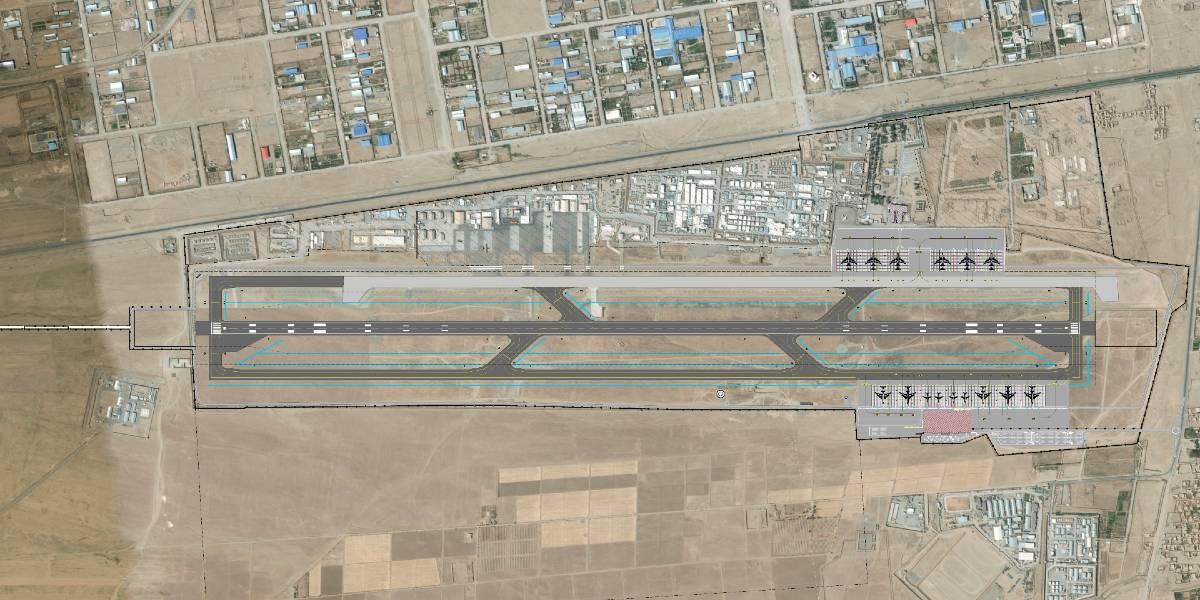 Airports Airports
Herat International Airport (Afghanistan)
The Herat Airport is located in the Western region of Afghanistan, approximately 10 km south of Herat, the country's third largest city.
Currently, the airport manages about 350,000 passengers per year, and the airport management and the maintenance of the airfield are performed by the NATO forces under Italian Command.
The project's objective is to upgrade the infrastructures so as to raise the airport from a regional to a fully-fledged international airport, compliant with International Civil Aviation Organisation (ICAO) standards, and capable of handling the estimated future traffic in excess of 1,000,000 passengers per year.
The Feasibility Study includes the following tasks:
Airport lay-out study, preliminary/conceptual design and comparison of alternative options for the airport upgrade, including air-side infrastructures (runway, taxiway, aprons, traffic control tower) and land-side infrastructures (passenger and cargo terminals, access roads and parking)
Social Study, including interviews to local communities and social mitigation measures
Economic Study, including traffic projections over the next 20-year period (up to year 2040), assessment of economic and financial viability
Environmental Study, including assessment of environmentally sensitive issues and proposed mitigation measures
Geotechnical and Hydrological study, including field and laboratory investigations to assess soil properties and groundwater levels
Construction cost estimates
The Consultant has studied 4 alternative options for the airport upgrade, considering two phases of development. The main works envisaged are the following:
1st Phase – urgent works to comply with ICAO standards (reference code assumed 4E) and manage a passenger traffic of 1 million pax/year
Construction of a new runway 3,150 m (or 3,390 m) x 45 m x 60 m clearway + R.E.S.A. 240 x 150 m. The runway can be constructed without interfering with air traffic
Construction of new connections with runway, taxiway, apron
Refurbishment of existing civil apron, enlargement and repaving, for commercial and cargo aircraft (12 stands class C or 6 stands class D/E in mixed configuration)
Construction of a new fire station
Navaids (VOR/DME, ALS, SALS, ILS)
Modernization and rationalization of the existing terminal building, including 600 sqm expansion
Power supply (20 KV electric substation) – Electric generator – electric UPS, water supply, drainage system
Construction of a new Control Tower, and repaving of existing runway 3,000 m x 45 m to be reused as taxiway (related works to be carried out by NATO)
show more info
show less info
Client
Afghanistan Civil Aviation Authority (ACAA)
Location
Herat, Afghanistan
Services
Feasibility Study
Cost of works
Euro 76 million