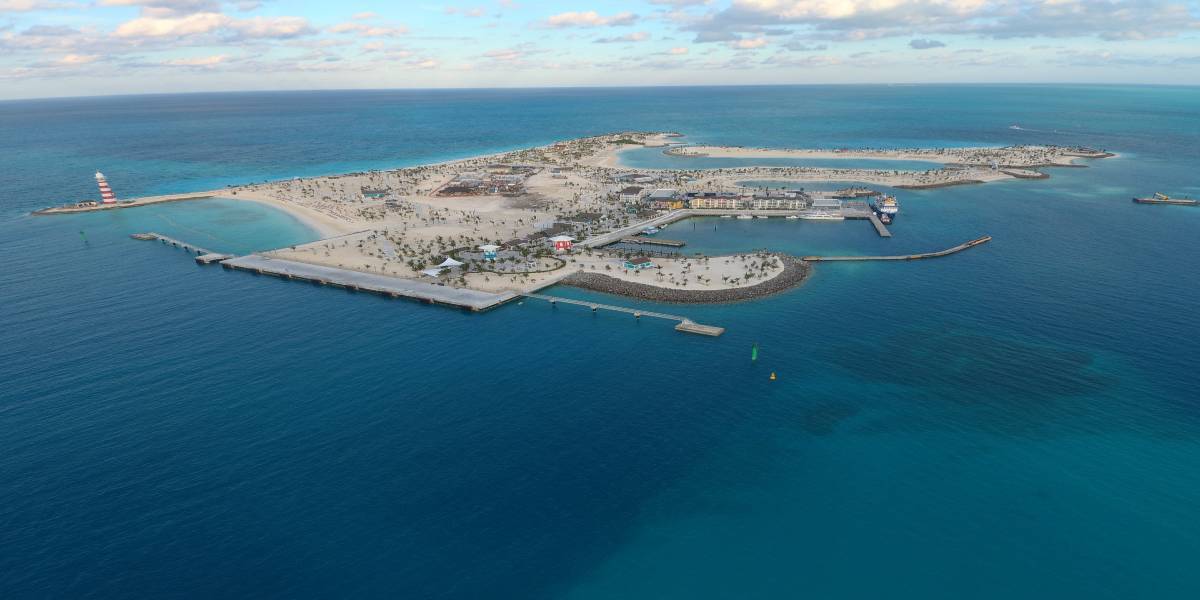 Marine and coastal Coastal Engineering
Consultancy Service for the construction of the ship docking facilities at the Ocean Cay MSC marine reserve (Bahamas)
The scope of work is the development of the Detailed Design (Engineer of Record) of all civil structures and the design of provision of plants works necessary for the construction and functionality of the Marine Structures at Ocean Cay Island (Bahamas) and in particular:
The bulkhead structures design to accommodate Cruise Ship Berthing and Mooring;
Design of the lateral bulkhead structures and backfill which will connect the island to the berthing line;
Detailed design of the steel and concrete structures of the bulkhead;
Additional mooring dolphins and any ancillary structure related to the Design Ship Berthing and Mooring;
Design of the marine equipment.
The main scope of the design job, will consist of matching budget constraints with the Employer's Requirements, Soil Conditions and Meteomarine Design Criteria which are given by the Employer. In detail, the engineering consultancy services include:
Development of the technical specifications for the site investigations (geotechnical) to be carried out under Client expenditures and interpretation of the site investigation findings;
Analysis of the construction methods and selection of the preferred ones in coordination with the Client's representatives;
Berthing layout arrangement definition and Fendering system definition;
Mooring layout arrangement to be defined by means of a specific mooring analysis;
Development of specific geotechnical and structural models to verify the operational ultimate limit states behaviour of the ground soil and of the structures;
Design of the bulkhead backfill with settlement analysis and completed with concrete paving;
Detailed Drawings of the construction stages to be prepared in coordination with the Client's representatives;
Technical Specification preparation for the construction of the structures;
Client's Shop Drawings review;
Technical assistance during the construction stage.
Pile driving criteria and recommendations.
Design for accommodation of utilities in the structures as required for the only bulkhead wall area (design of the utilities to be performed by others).
Technical assistance after Irma hurricane and post storm reconstruction design review.
show more info
show less info
Client
GLF Construction Corporation
Location
Ocean Cay, Bahamas
Services
Detailed Design, Technical Assistance during the Construction
Cost of works
Euro 25,000,000