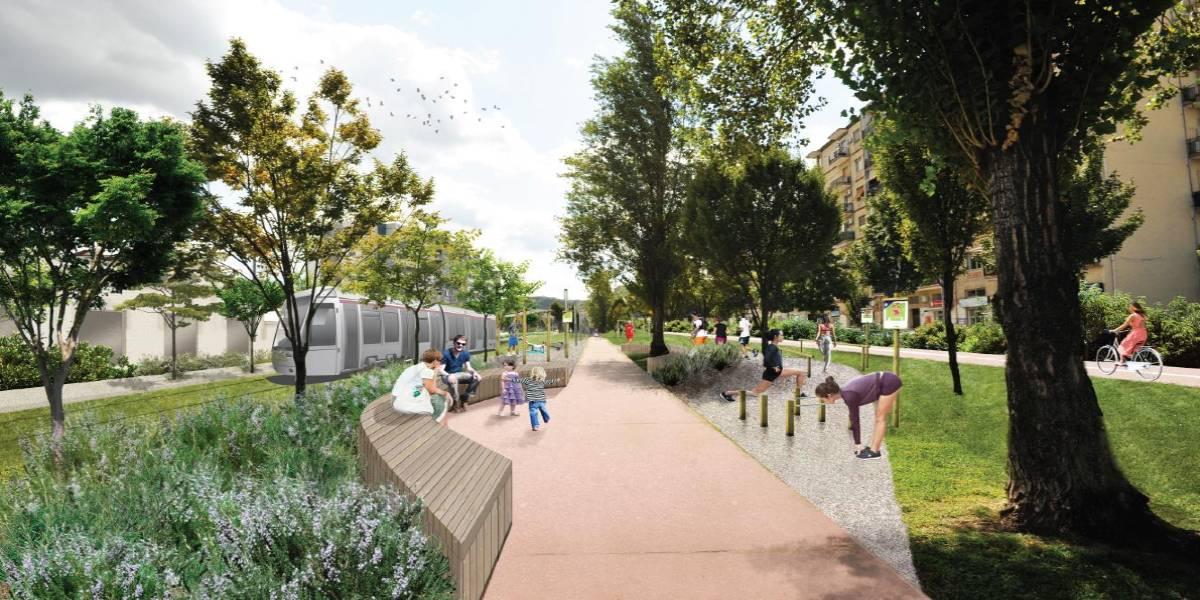 Railways and urban transport Urban transport
Detailed design of the Tramway Rende – University of Calabria in Cosenza (Italy)
The detailed design of the tramway between Rende and the University of Calabria in Cosenza concerns mainly the construction of a tramway line on existing urban roads, with the exception of the section connecting the University of Calabria, which is extra-urban link. Besides the main line between Rende and the University of Calabria, there 2 other spurs for the Hospital and for the workshop/deposit in Vaglio Lise.
The three sections (both single and double track) are integrated and represent a single urban mobility system. The total length of the track is about 17 km (16.893 km).
Besides the design of the tramway line, the project has required the reorganization of the whole road section interested by the tramway especially as far as the existing/new intersections and transversal road network are concerned. The design of the tramway line had to take into account specific geometrical conditions given by the tramway vehicle especially for sections without electrification were the system has to count solely on the battery power system.
The project also includes a workshop and a depot for the tramway vehicles, the design of stops and of the terminal stations, the power electrical supply system, the signalling and safety systems, the electrical stations for the traction system.
Special care has been paid for the design of the 35 stops from both he architectural and structural point of view. The study was concentrated on the architectural concept and a subsequent step of choosing the materials and the right proportion of the structural elements.
The detailed design has also incorporated bicycle path and an urban park for improving the inclusion of the new system into the urban environment.
show more info
show less info
Client
Cooperativa Muratori & Cementisti C.M.C. - Ravenna
Cost of works
Euro 97,786,159