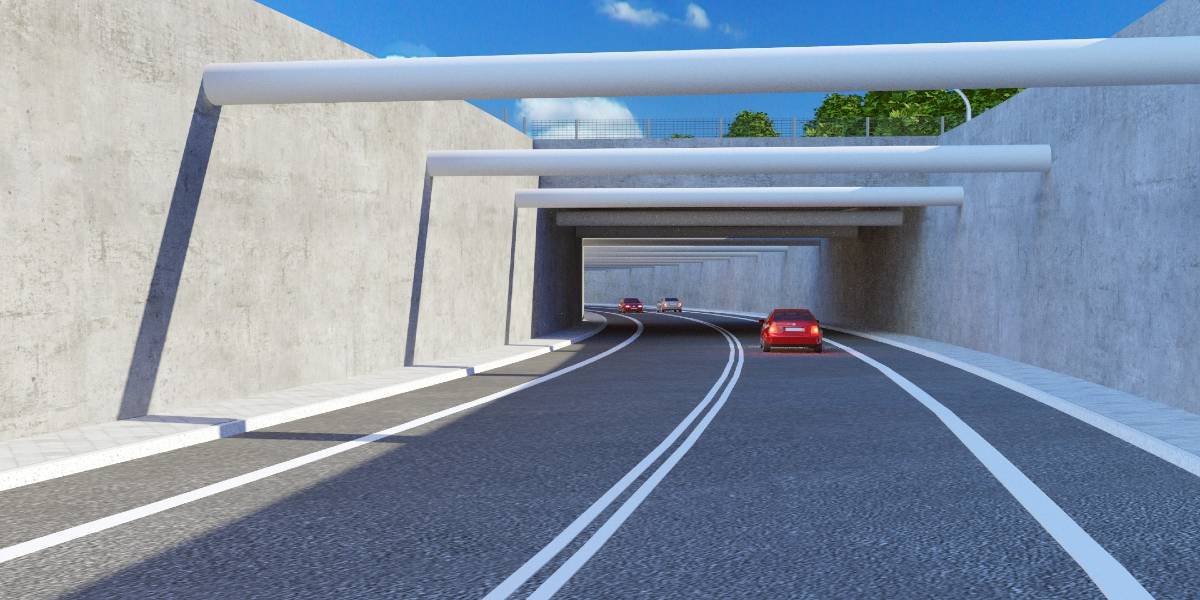 Roads and Motorways Roads
Preparation of Preliminary Design for "Improvement of the communication link between Islands Uznam and Wolin in Swinoujscie" (Poland)
The city of Swinoujscie is located on both banks of Swina river in the northwest of Poland. At the same time each bank is located on islands, Uznam Island at west side and Wolin Island at east side. Currently there are no road connections across both sides of the city and transport is provided by regular ferries. Therefore, the construction of a road tunnel under the Swina River is proposed by the Municipality of Swinoujscie for an improved connection.
Swinoujscie tunnelling project consists of a 1.44 km long approx tunnel hosting two lanes which will undercross the Swina River in order to provide a direct link between the Islands, improving the communications and development of the Area.
The tunnel will be constructed with mechanised method (TBM) from Uznam Island West side of the Swina River to Wolin Island East side of the river
Due to prevalent geological conditions, tunnels will be excavated by Tunnelling Boring Machine capable to apply a stabilizing pressure to the tunnel face. A single TBM with Slurry technology will be utilized starting and arriving at two shafts.
The shafts will be constructed with cut and cover method using diaphragm walls.
The adopted road cross section has been designed upon International Standards fulfilling the requirements established by Swinoujscie Municipality. An inner diameter of 12.00 m has been adopted
Temporary and permanent support is given by a single pass segmental lining designed to resist temporary loads during TBM excavation and long term ground and water loads, corresponding to a maximum of 38 meters' water head (at tunnel invert).
The tunnel will be connected to the existing road network with a new roundabout at Karsiborska street on Uznam island
On Wolin island, the exit to the ground level takes place approx. 300 m before the crossing of Wolińska, Fińska and Duńska streets. At this crossing a new roundabout and a new 5-span flyover are envisaged.
The project also includes the reconstruction of all underground utilities, all equipment of the tunnel, a control centre building for monitoring of traffic inside and outside the tunnel
show more info
show less info
Client
Municipality of Swinoujscie
Services
Preliminary Design, Detailed Design, Tender Documents
Cost of works
Euro Approx. 200,000,000