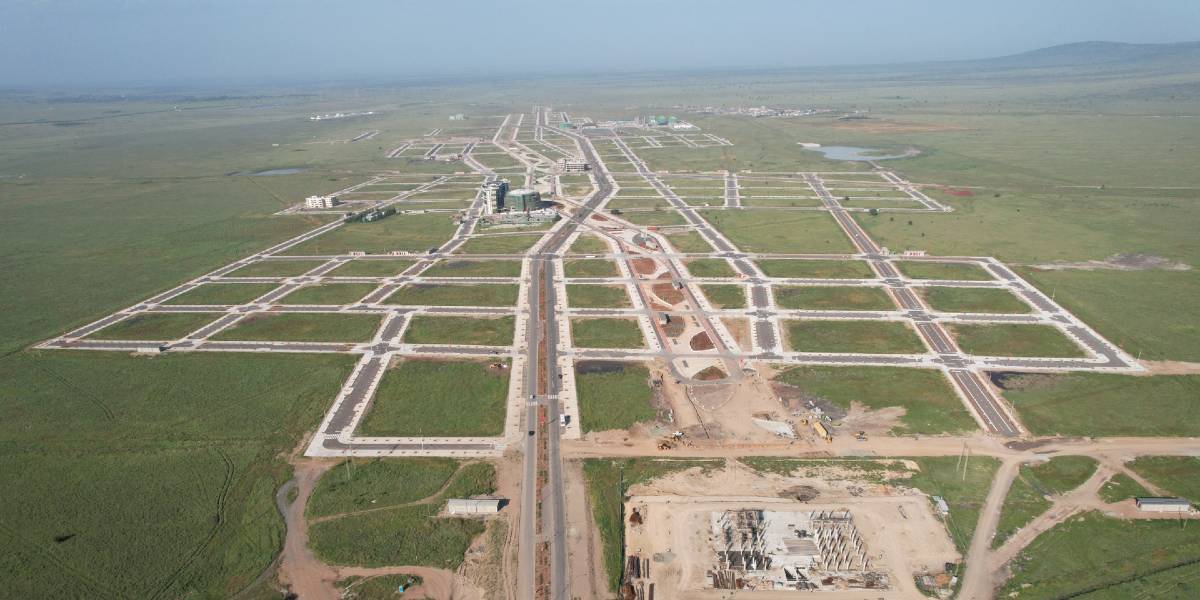 Urban Planning Buildings and Architecture Urban and industrial planning
Design and Construction Supervision of the infrastructures related to the Phase 1 of Konza Techno City
The Konza Technology City (KTC) is a project of the Government of Kenya (GoK), implemented through the Konza Technopolis Development Authority (KoTDA), under the Ministry of Information and Communication Technology (MOICT).
Konza City will be constructed over a 5000 acre land, located approximately 60km south of Nairobi Center. The city plot boundaries are the A109 Highway (Mombasa Road) to the east, and Konza-Katmani Road to the west.
The city is designed to allow phased development, and Phase 1 includes various types of land uses and infrastructures that would support future phases of development.
The project concerns the development of a new smart technology city of about 28'000 inhabitants including:
40km of landscaped streets complete with drainage facilities and subsurface utilities (water distribution, sewage collection, drainage network, reuse water network, under pressure solid waste network)
Parks and open spaces
Water treatment plant and storage reservoir and related infrastructure
Wastewater Reclamation Facility and related infrastructures
Electrical distribution system including approximately 40Km of electric power lines, substations, transformers and other appurtenances
Transit Hub building
Police and Fire Station building
Solid Waste Handling Facility
Entrance and Security Features
The road hierarchy and classification within the Project area comprises the following:
Arterial: Technology Boulevard (total length approximately 1'000m)
Collector: Auto Boulevard & University Boulevard (total length approximately 5'500m)
Public Transit Corridor: Green Boulevard, 60meter parkscape (total length approximately 3'000m)
District Distributor (total length approximately 3'000m)
Local Distributor (total length approximately 2'500m)
Local (total length approximately 20'000m)
Service Roads (total length approximately 5'000m).
show more info
show less info
Client
KoTDA (Konza Technopolis Development Authority)
Location
Machakos County - Kenya
Services
Concept Design, Preliminary Design, Detailed Design, Construction Supervision Progetto Concettuale, Progetto Preliminare, Progetto Esecutivo, Supervisione
Cost of works
about Euro 367,000,000