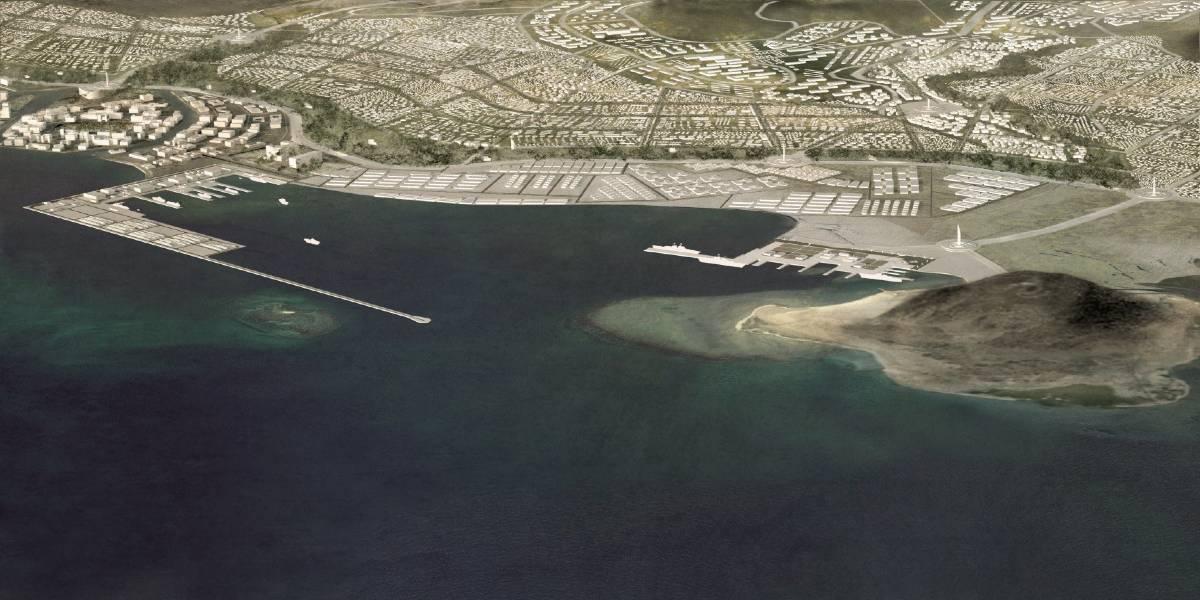 Urban Planning Buildings and Architecture Urban and industrial planning
Proposal for the development of the Coastal Area of the Province of Azir (Saudi Arabia)
The province of Azir has access to the sea for a limited portion of the coast with no facilities. The rationale beyond the project was to select and develop a specific cluster not oil dependent as the rest of the national economy.
The coastal area belonging to Azir, although not very large, lies before one of the busiest corridors worldwide (i.e. about 7.000 ships/year cross the Suez Canal) and the portion of land facing the Red Sea has a naturalistic importance (i.e. a tropical environment with marine life, coral reefs and mangroves).
The presence of the maritime corridor calls for several services such as supplies, maintenance, safety through the use of modern shipyards and related facilities. Furthermore, the proximity to the sea guarantees the development of fishing activities and associated processing industries.
Moreover, an attractive environment might ensure tourism development with the possibility to create a base for cruises both to discover the landscape and to visit the historical heritage inland.
In addition to that, the opportunity to create a Navy Base for the national Navy was also included in the project.
The urban planning has considered the development of a city of 500,000 inhabitants taking into account the presence of the 6 basic maritime activities directly related, the number of supporting services connected to them and to all actions needed to develop urban settlements and residences (e.g. hospitals, recreational and sports areas, university and technical schools, libraries, museums, restaurants, etc)
The total area involved is about 12.500 ha with an investment of approx. 22 billion USD to be financed by the State and private entrepreneurs.
show more info
show less info
Client
Saudi Maritime Centre Company Limited
Location
Azir, Kingdom of Saudi Arabia
Cost of works
Euro about USD 22 billion