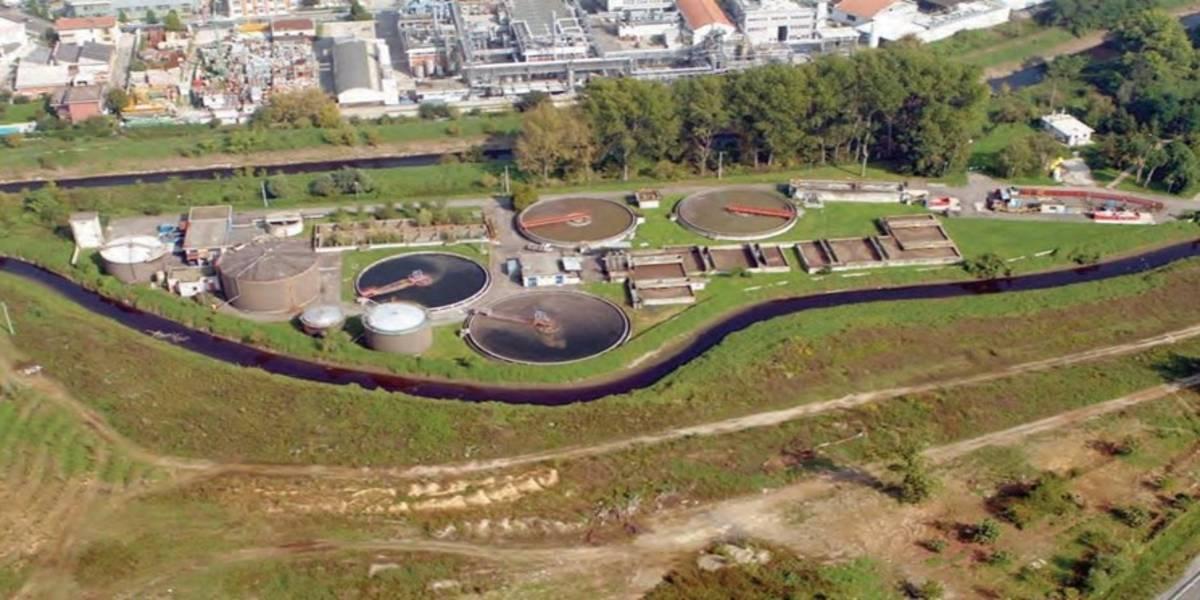 Water treatment Urban waste water treatment plants
Enlargement and upgrading of the Rozzano waste water treatment plant (Italy)
Due to the new design and engineering regulations, it was necessary to carry out a new project able to comply with both the growth of population served to 135,000 Equivalent Inhabitants and the latest waste limit values established by Regione Lombardia, which required the adoption of efficient waste removal plants not only of suspended solids and organic substances but also nutrient substances (nitrogen and phosphorous).
The project focused on a purification system that was able to combine and integrate all existing works with the new scheduled ones, therefore not taking up other external areas to the surface already occupied by the existing facility.
Around half of the required purification capacity is provided by means of a suspended hybrid moving bed and biomass system (also known as "MBBR" – Moving Bed Biological Reactor). The remaining half capacity is provided by a suspended biomass system with biomass separation through micro-filtration membranes ("membrane bioreactors, or "MBR").
The work was completed with the upgrading of preliminary treatment stations, phosphorous removal, upgrading of the sludge treatment line and the creation of a final lifting station.
show more info
show less info
Client
Tutela Ambientale Sud Milanese Spa Noverasco di Opera, Milan
Location
Milan – Lombardy, Italy
Services
Preliminary Design, Detailed Design
Cost of works
Euro 2,363,300